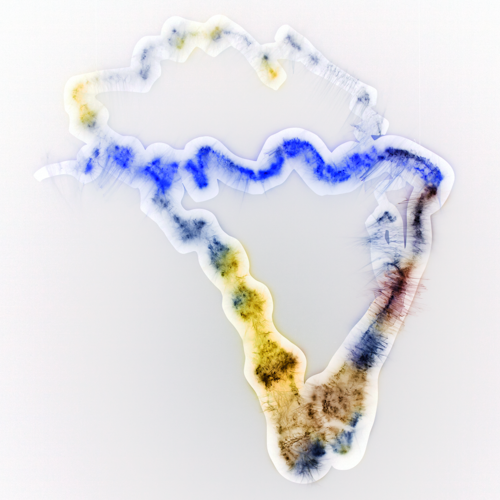 PMOC
archival pigment on face-mounted acrylic
34" x 34"
2017
We use data to illuminate the ocean, and see the unseen. The "AMOC / PMOC" series of works all begin with molten glass ladled onto a steel marver following a path similar to the overturning circulation in the Atlantic or Pacific Ocean. The glass flows into a thin laminate, reflecting the stratified nature of the oceanic water column, and the shallowness of the ocean relative to our influence. Afterwards, I project renderings of modeled ocean temperature change through the glass, and photograph the refracted light. The acronym "MOC" corresponds to Meridional Overturning Circulation, with "A" or "P" specifying Atlantic or Pacific.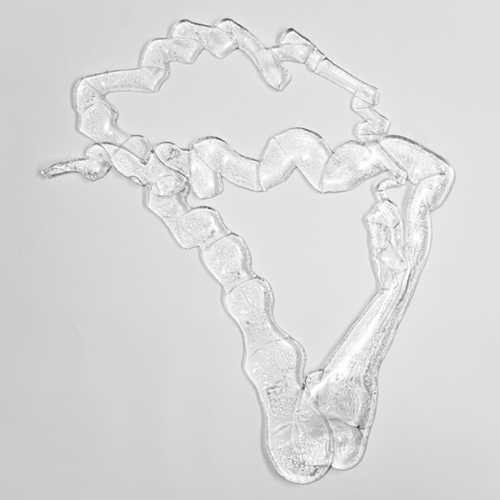 PMOC
glass
19" x 22"
2017
PMOC Ladling
video
39 sec
2017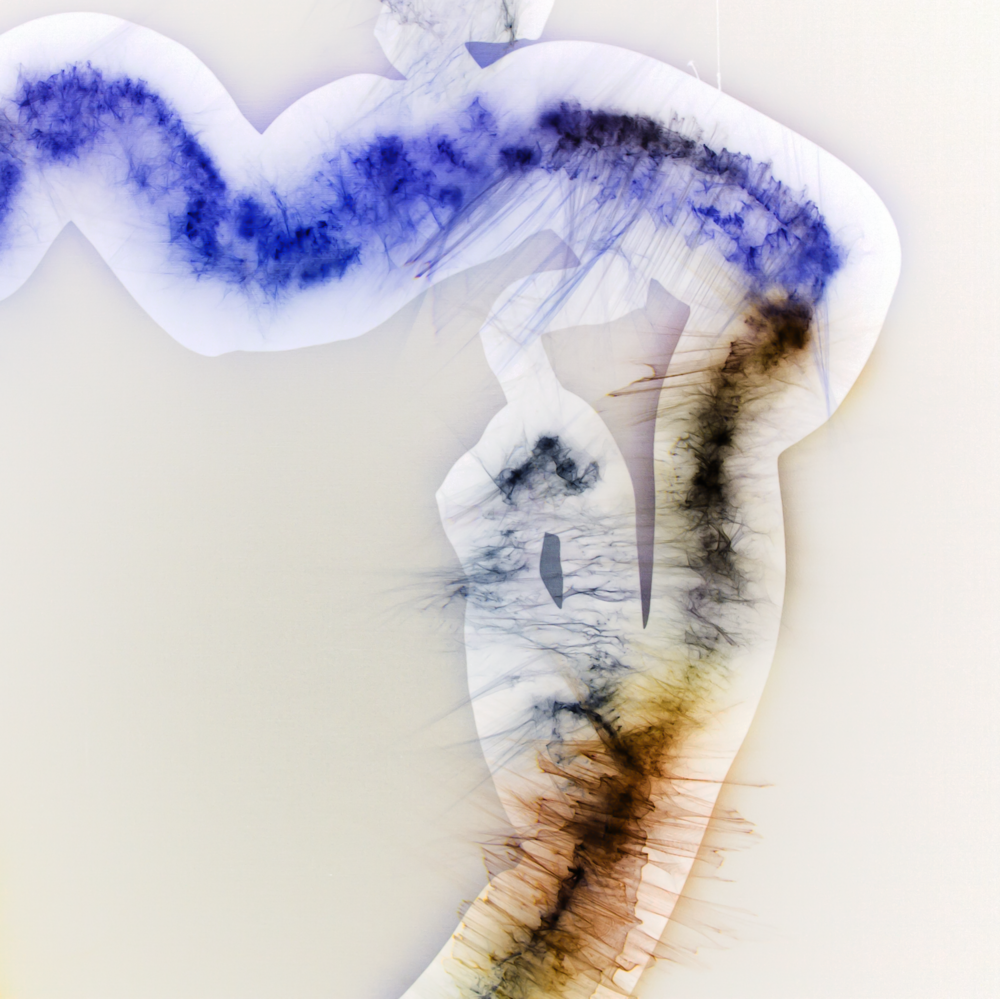 PMOC (detail)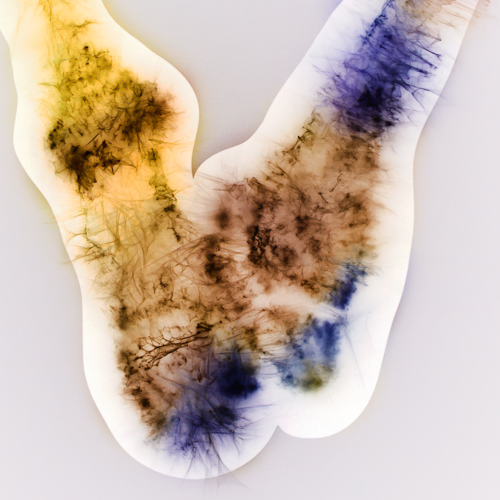 PMOC (detail)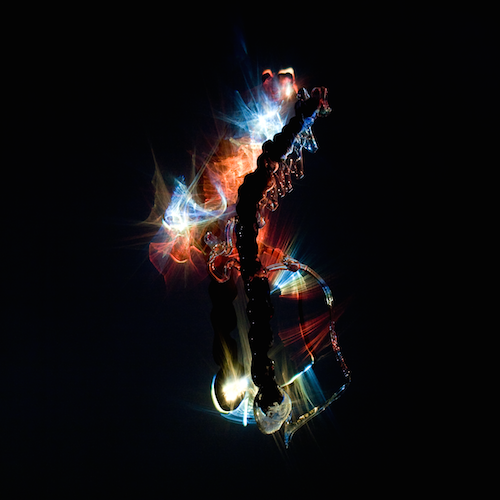 Atlantic Meridional Overturning Circulation - Profound Heat (200 meters)
glass, archival pigment print
34" x 34"
2015
The DEEP OCEAN is unfathomable, a vast commons for doubt, where our relationship oscillates between rigorous debate and detached ambiguity. In the context of global climate, it is the most dominant reservoir of heat on Earth, a density-driven, multi-layered network of flows connecting the polar regions. Like the Arctic and the Antarctic, it affects innumerable downstream climatic changes, but is far more difficult and expensive for scientists to explore and sense directly. And so, it remains a hiding place, hundreds of meters below the depth to which sunlight can penetrate.
"AMOC - Profound Heat" illuminates the deep ocean - the profound space - through the medium of ocean temperature.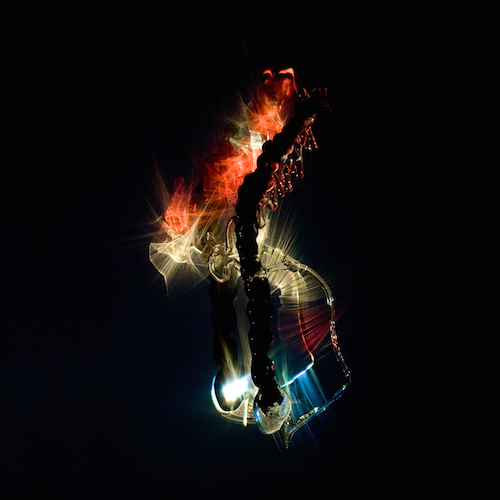 Atlantic Meridional Overturning Circulation - Profound Heat (800 meters)
glass, archival pigment print
34" x 34"
2015