Works from
An Anticline of Data - I've Been There
The work presented in An Anticline of Data - I've Been There presents different types of "travel photos", where each image or object could involve years of study, and thousands of miles of travel. Each artist brings a different set of peculiarities to their practice, and the works represent a broad, yet linked set of techniques and perspectives.
April 5 - May 14, 2023 ~ Assemblage Art Space, Boston, MA
I was drawn to Cape Flattery because of what I saw on a map, how it juts out into the Pacific like a bowsprit, at a time when I wanted to put the country behind me. I photographed what I found there, admired the natural color, then visualized the ocean around it in terms of temperature. In doing so, I found a sharp temperature boundary in the water extending far from the tip of the Cape, created by juxtaposed currents and extreme shear. At this boundary is Tatoosh Island, and its lighthouse. From here, the lighthouse keeper could gaze to the northwest and witness two different water masses separated by disparate forces far remote from their effects. Years later, I noticed a similar situation off the coast of Cape Cod, where a lighthouse keeper could gaze upon a singular realm of opposing currents originating half a world away from each other, driving biological dynamics that define the local marine environment. If they could hear the stratified, sheared currents interacting, what would it sound like? And how do these zones of shear, or fronts, appear on land, geospatially and sociologically? What dynamics, choices, and attitudes do they drive? The exhibited works serve as re-interpretations of the role of the lighthouse and its keeper, as an in-situ perspective derived from remote sensing and cartography.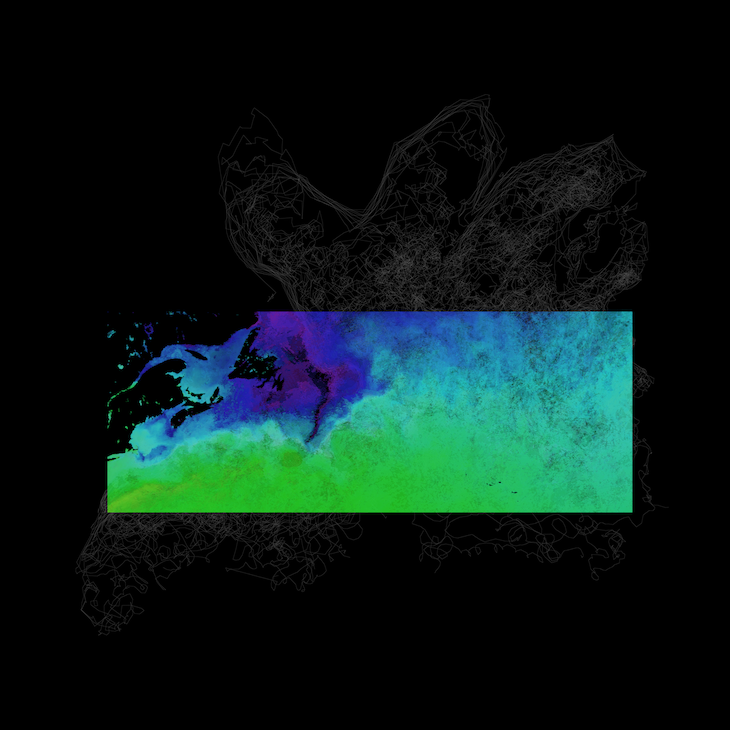 Argo Tracks and Sea Surface Temperature - North Atlantic Ocean
36" x 36" face-mounted acrylic with Dibond backing
2023
1200 USD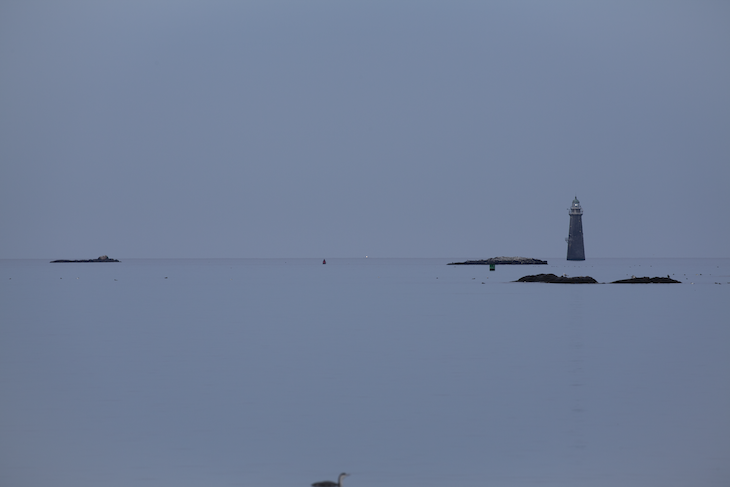 Minot Light, MA #1
22" x 14" matte photo paper on gatorboard
2023
125 USD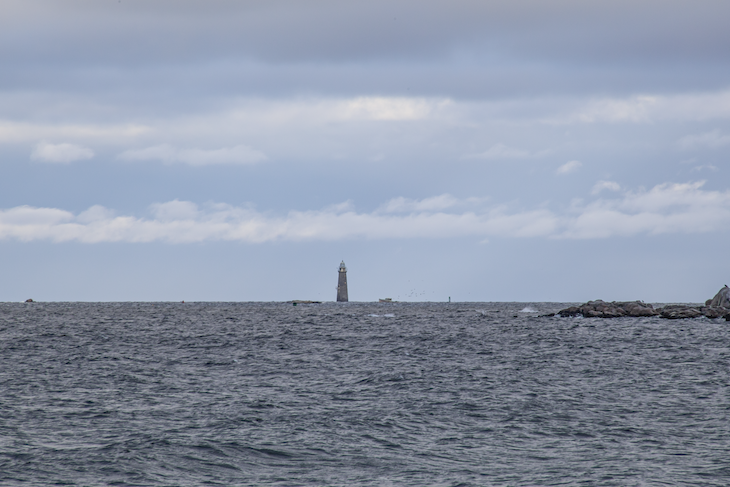 Minot Light, MA #2
22" x 14" matte photo paper on gatorboard
2023
125 USD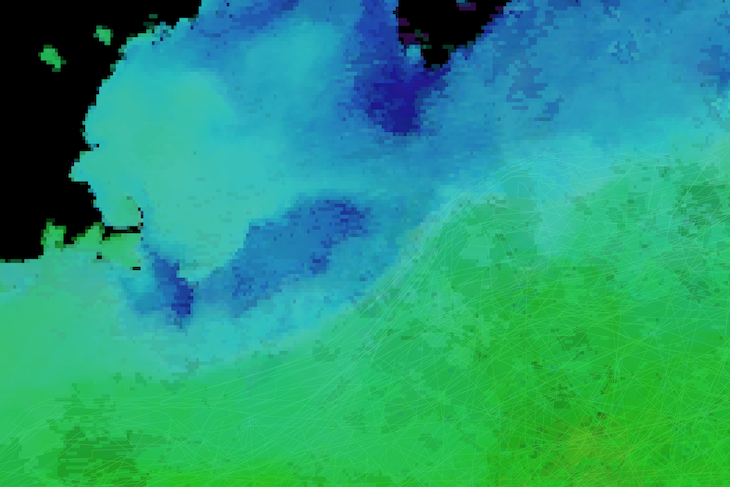 Argo Tracks and Sea Surface Temperature – North Atlantic Ocean - Detail
22" x 14" matte photo paper on gatorboard
2023
125 USD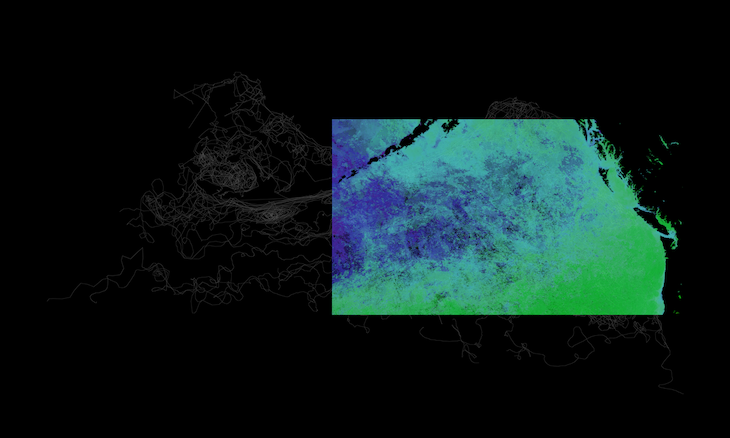 Argo Tracks and Sea Surface Temperature – North Pacific Ocean
28" x 51" face-mounted acrylic with Dibond backing
2023
1200 USD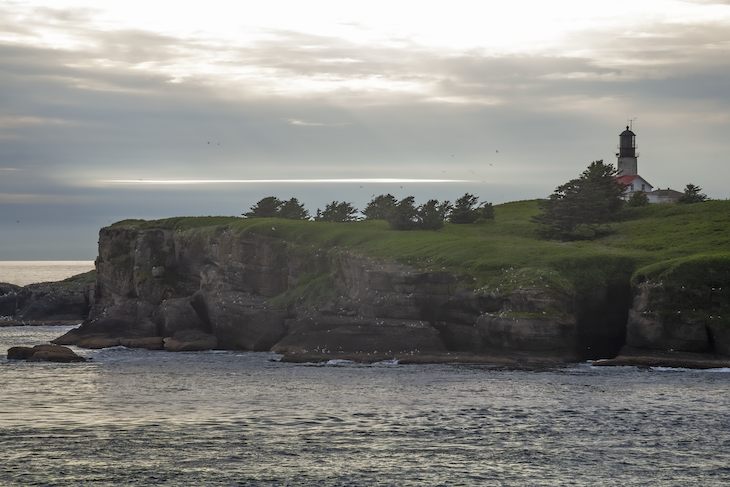 Tatoosh Island
22" x 14" matte photo paper on gatorboard
2023
125 USD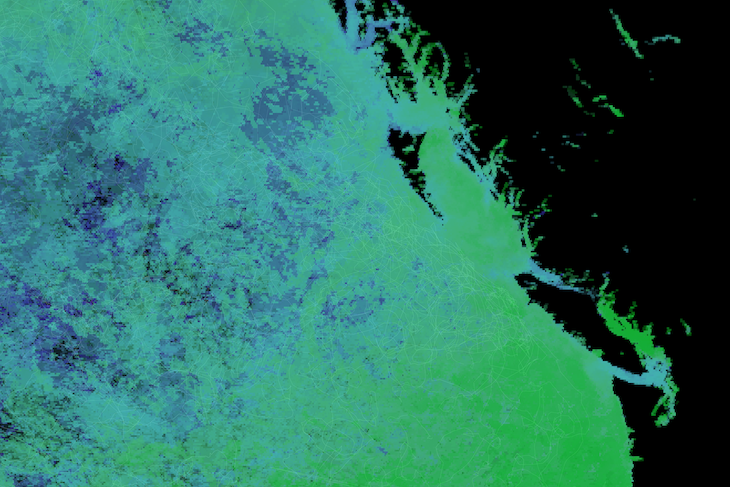 Argo Tracks and Sea Surface Temperature – North Pacific Ocean - Detail
22" x 14" matte photo paper on gatorboard
2023
125 USD